2022 Fall Outing
"A Fresh Start at the Apple Farm"
On October 12, Durebang welcomed the fall season by going apple picking! As a special field trip Durebang plans every year, this is an opportunity to spend time together and experience apple picking in the beautiful fall weather. After being unable to gather for so long, we were all excited to go on this fun outing!
In previous years, we went to pick Shinano apples, but this year, because we missed the harvest timing, we went to a different apple farm to pick Gamhong apples. While apple picking is an activity that our clients look forward to every year, they were even more excited at being able to pick Gamhong apples for the first time. Arriving at the apple farm, we were pleasantly greeted by the owner, who had prepared samples of the apples for us to try. The apples were sweet and so delicious!
After stuffing our stomachs with so many delicious apples, everyone was handed an apron with a large pocket. We walked to the apple orchard, where we were shown how to pick the best apples, and then we were allowed to walk around freely and pick as many as we wanted! It was so wonderful walking through the apple orchard and working to find the best-looking apples to pick together.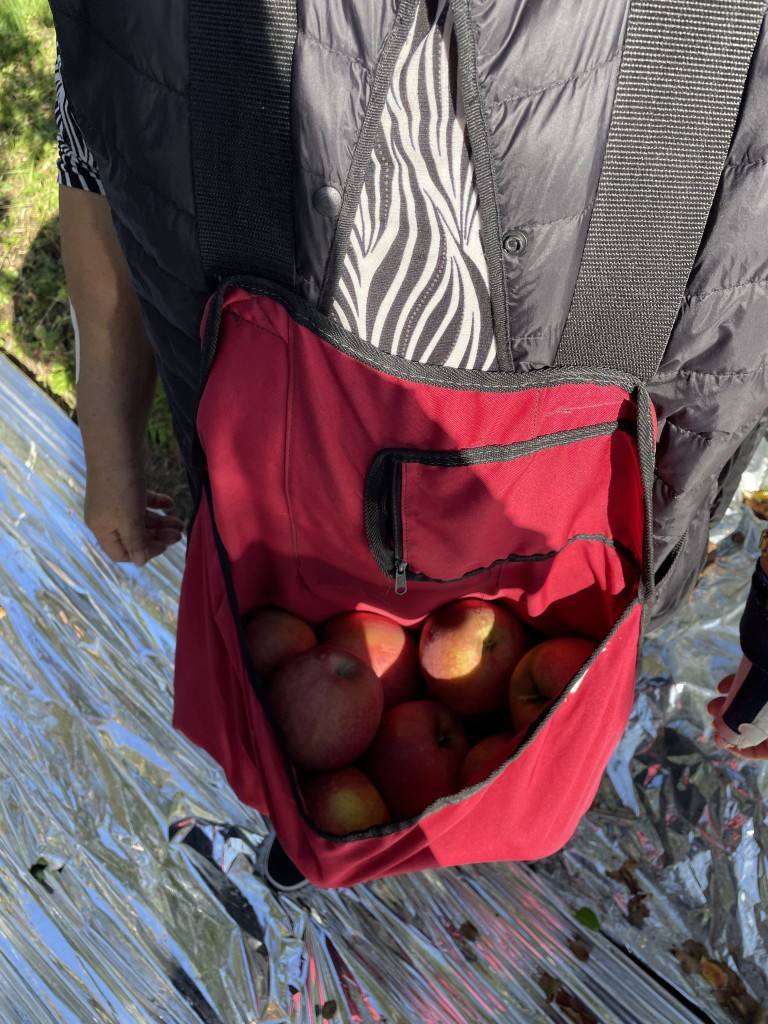 <Apron full of apples>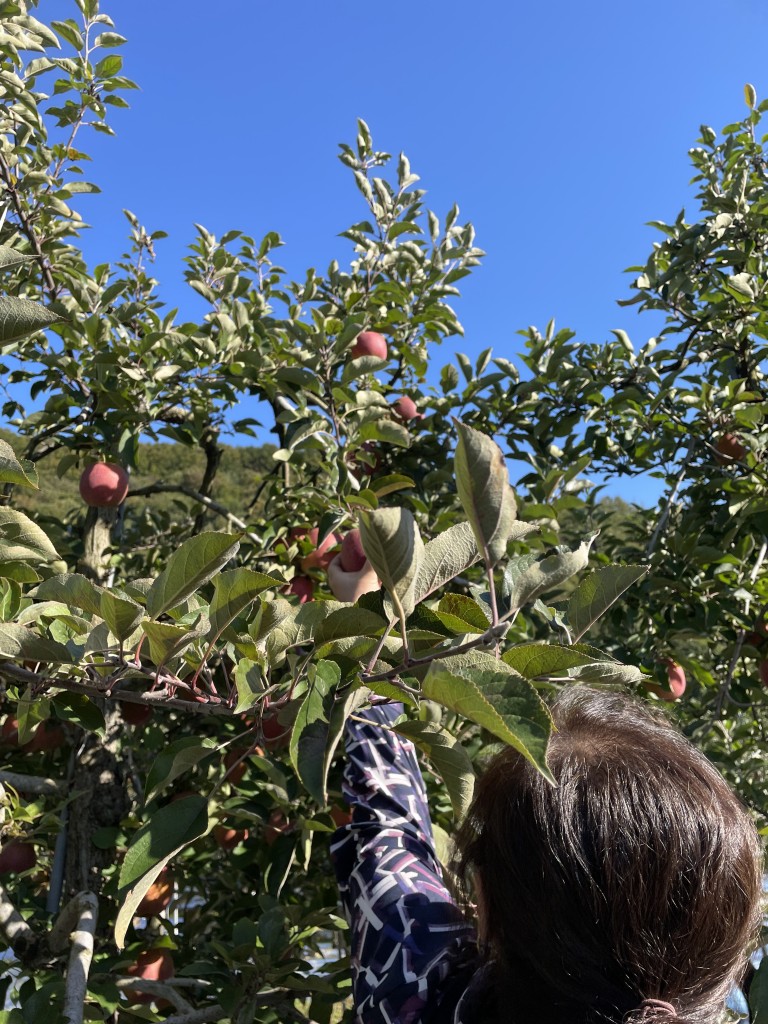 <Focusing on picking apples>
Many of our clients picked extra apples to give to their acquaintances. Looking at the overflowing baskets of apples, I could feel their warm, caring hearts. After we were done picking, we spent some time carefully packaging our apples to take home while eating more of the apple slices the owner had prepared for us. We were also each given a package of fresh apple juice to try.
While planning the outing, there was some worry that the weather may be too cold, but fortunately, it was beautiful weather, and all of our clients had a great time. Please look forward to next year for another fun apple-picking outing!
Our volunteer and one of our clients shared their thoughts on the outing below.
"Apple picking was so fun! I walked up to the apple orchard, and there were so many people. You pick the apples one at a time, putting each one into your pocket. You pick as many apples as you want to buy. I bought a few boxes of apples and handed them out to my neighbors, and everyone who received them told me they were delicious. They told me that it was their first time trying this type of apple~"
"We visited an apple farm to pick apples! With the beautiful weather, it was so wonderful walking through the apple orchard, seeing all the apples hanging from the trees, and picking apples to take home. I am grateful to have been able to join Durebang on this fun day, and I look forward to the next outing we can all take together!"