2023 Migrant Women Winter Field Trip
Winter~ Let's Play Together!
On February 17, we went on a field trip to go sledding right before the winter season ended. This was my first time going sledding in Korea, so I didn't know what to really expect when we got to the sledding park, but it was a lot of fun!
After eating lunch in the park, we first got the chance to experience smelt fishing. We were each given a small net and allowed to catch smelt from large tubs of water. There were so many smelt fishes, so they weren't too hard to catch, but I was surprised at how fast they were and how they kept jumping out of the net. We also got to taste deep-fried smelt, and I was surprised at how good it tasted! We then walked over to the sledding hills, where we spent several hours sledding down the hills. We sled down the hills so fast that I couldn't help but laugh at how fun it was! We even got to ride the four-person sled together. Overall, I think this field trip was a success, and it was so wonderful to see Durebang staff and clients laughing and enjoying the beautiful day at the sledding park together.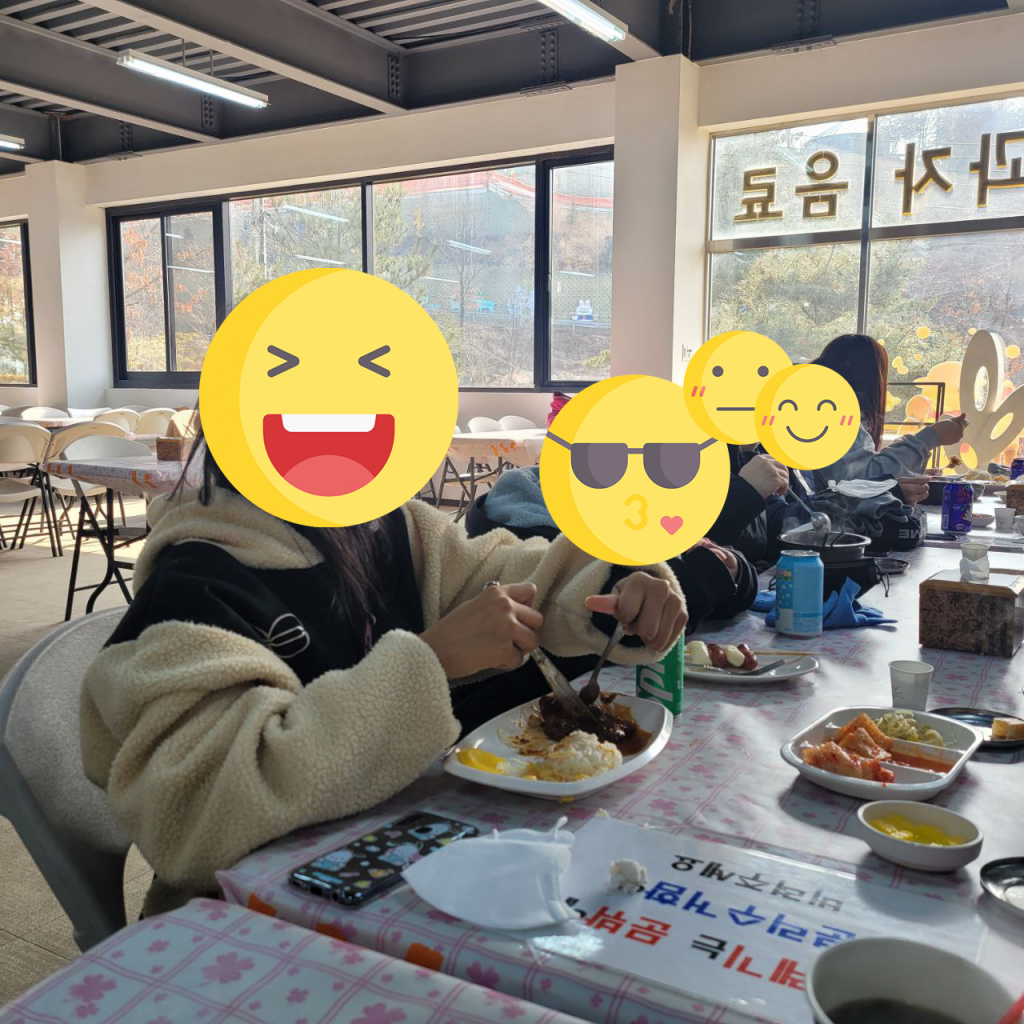 <lunch time>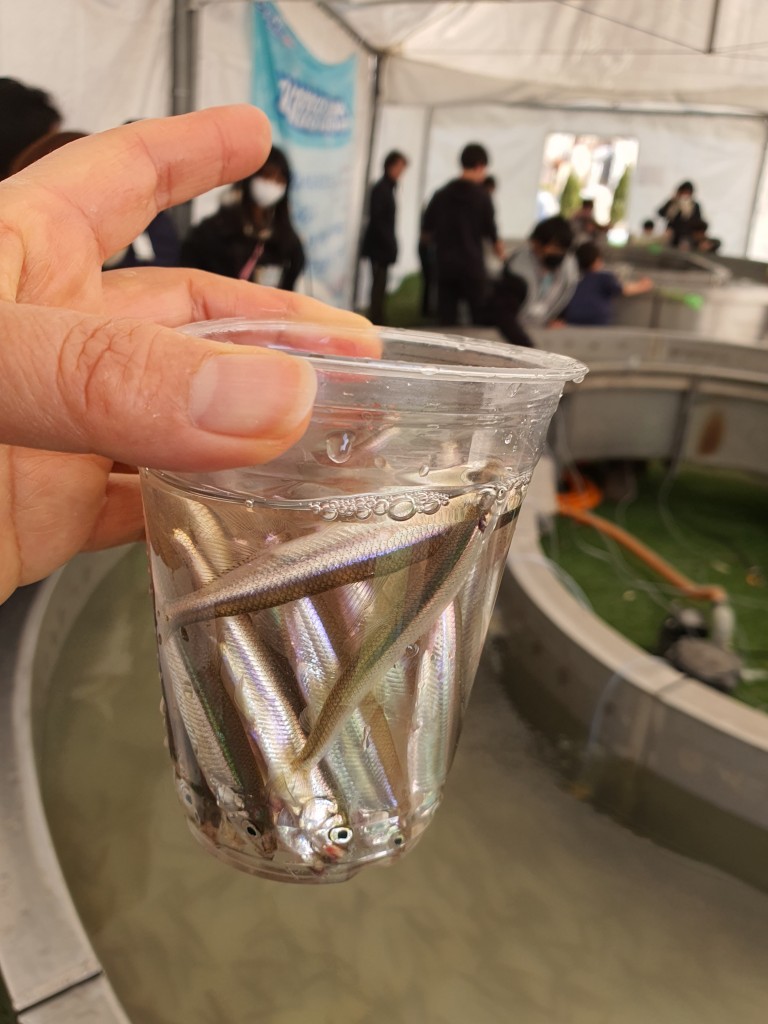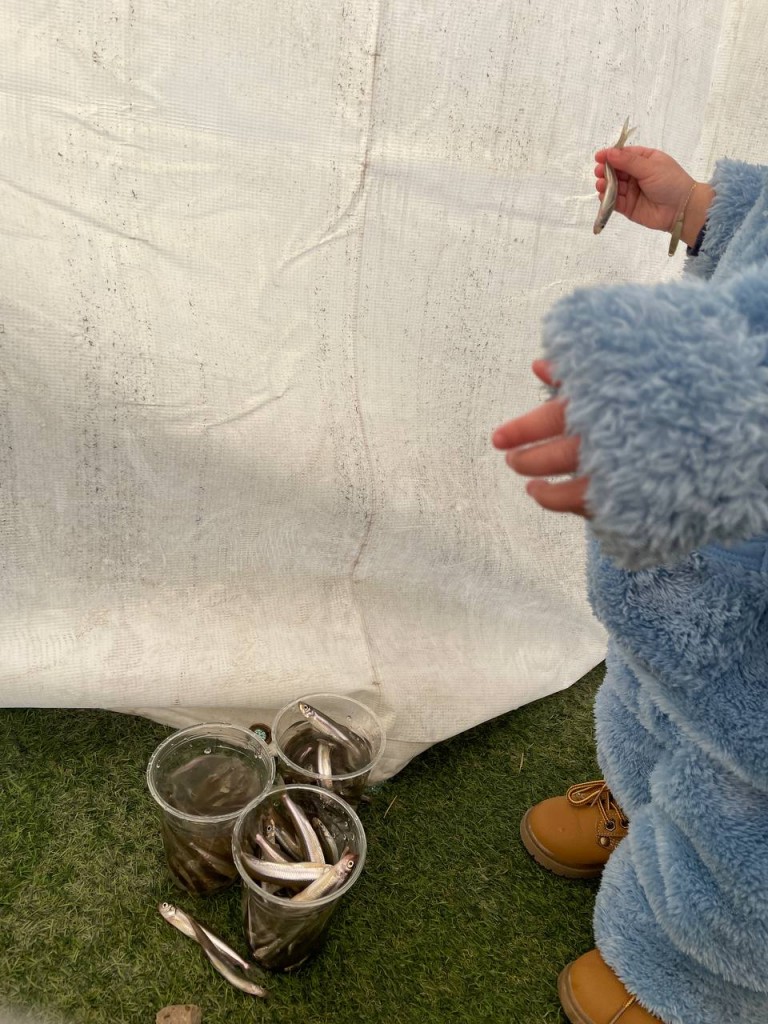 <Fishing>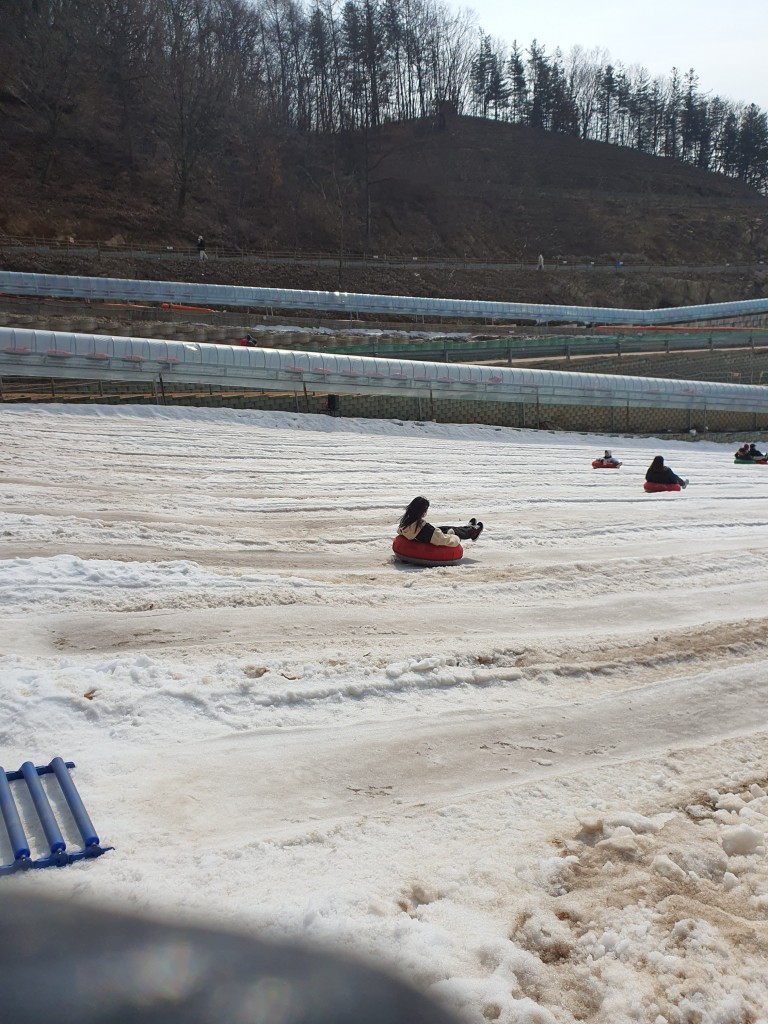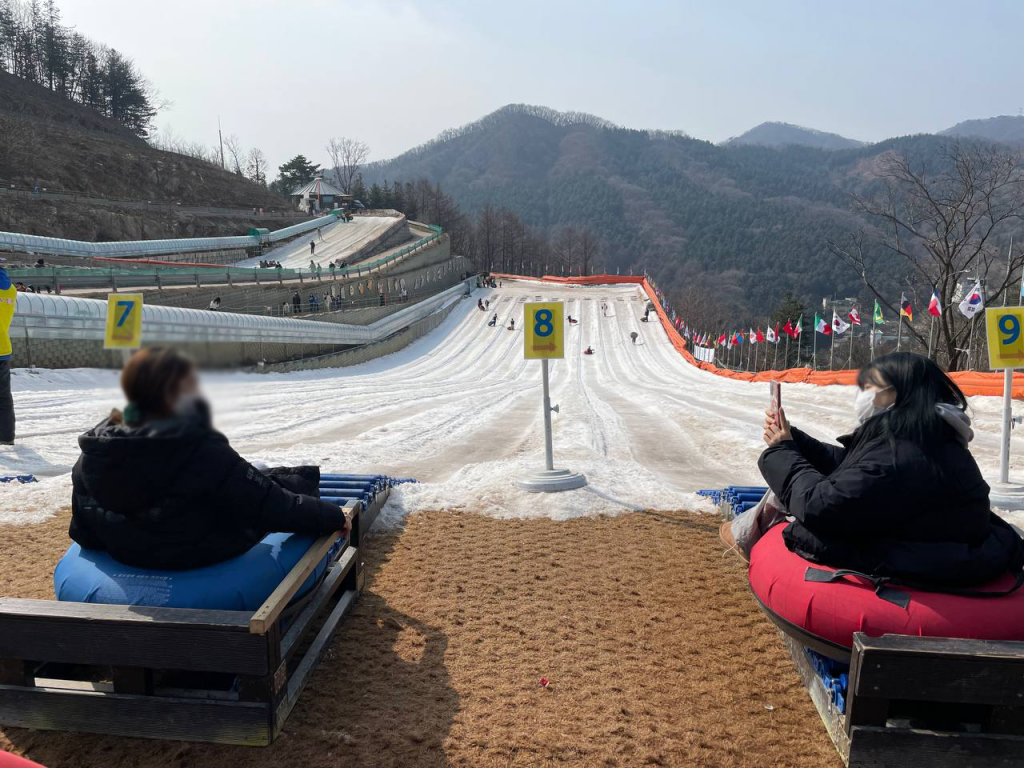 <Sledding>
If you're curious about Durebang,,  '◡'✿
페이스북 : https://www.facebook.com/dulebang